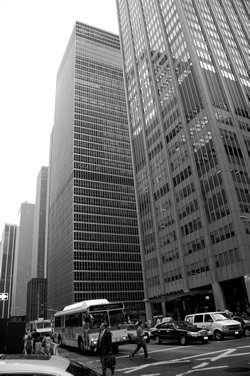 Resume
CHRISTOPHER KELLY, P.E., is a licensed professional engineer in the State of New York with over 25 years of consulting experience. Educational background includes an undergraduate degree in civil engineering from Tufts University, a Masters in Environmental Engineering from Manhattan College, and a practical education from over $200 million in public works construction.
He was former President & Board member of the 25 Tudor Corporation, a landmark property with a $4 million dollar annual budget, which provides excellent insights to the proper maintenance of facilities.
Relevant experience encompasses all phases of engineering, including: facility planning; design; construction administration; project management; scheduling; cost, material, and labor estimation; process analysis; hazardous waste assessment and remediation; industrial pretreatment; environmental audits and assessments; facility inspections; and energy evaluations.
Particular expertise with respect the administration of public works design and construction projects.
EDUCATION
Manhattan College, Riverdale, New York
M.E. in Environmental Engineering (1983)
Tufts University, Medford Massachusetts
B.S.C.E. in Civil/Environmental Engineering (1977)
ACTIVE REGISTRATIONS & CONTINUING EDUCATION
Professional Engineer, New York No. 59892
Restore Masonry, Conservation & Restoration
NYS Uniform Fire and Building Code Certified
Underground Storage Tank Management
Indoor Air Quality Proficiency
PROFESSIONAL AFFILIATIONS
American Society of Civil Engineers
National Society of Professional Engineers
Tau Beta Pi
CHRISTOPHER KELLY, P.E. 
PROJECT EXPERIENCE 
BUILDING ASSESSEMENTS, DESIGN AND CONSTRUCTION ADMINISTRATION
Facilities include: Philips Research, Briarcliff Manor - HVAC Modifications, Oil Water Separation; Windward School, White Plains - Boiler and Gym Ventilation and Air Conditioning; NYNEX Headquarters at 375 Pearle Street, NY,NY - Environmental Assessments.
YONKERS DEWATERING FACILITY
Project Manager for the construction and start-up of this $20 MM Consent Order Decree Project. All project goals were met, including performance to specifications.
WESTCHESTER COUNTY DPW UNDERGOUND STORAGE TANK MANAGEMENT PROGRAM
UJA REVIEW OF SEPTIC SYSTEM IN NON-COMPLIANCE WITH THE RECENT NYC WATERSHED PROTECTION PROGRAM
BAYPARK WATER POLLUTION CONTROL PLANT, NASSAU COUNTY, NY
Facilities planning, design, and three (3) years field experience providing construction administration for a $200 MM upgrade at this 70 mgd wastewater treatment plant. Major process components included: primary settling, aeration, secondary settling, fluidized bed treatment for a 10 mgd sidestream, effluent screening, disinfection and odor control.
EPA REVIEW OF ADVANCED WASTEWWATER TREATMENT FACILITY
PLANS - Reviewed proposed tertiary treatment schemes for various wastewater treatment plants discharging to the Chesapeake Estuary.
YONKERS SWIRL CONCENTRATOR
Project Manager for the start-up of one of the first Combined Sewer Overflow Treatment project on the eastern seaboard. Project included underflow pumping of up to 16 mgd, with the capacity to provide high rate chlorine disinfection up to 75 mgd.
NEW YORK CITY REGULATOR IMPROVEMENT PROGRAM
Project Engineer for this systematic evaluation of the diversion chambers, hydraulic regulators, and tide gates which control the amount of flow to all NYC WPCP's. This program was the precursor for all subsequent CSO projects for NYC.
WARDS ISLAND INFILTRATION/INFLOW ANALYSIS
Project Manager for the evaluation of the sewers in the drainage area of NYC comprising the upper NE quadrant of Manhattan, and the western third of the Bronx.
HUNTS POINT SEWER SYSTEM EVALUATION SURVEY
Included TV inspection of over 23 miles of sewer.